Check out links to my books and review groups. Read reviews of my work.

Follow links to my favorite people and websites.

And email me if that would make you happy.
My Books
Color of Laughter, Color of Tears
ISBN 0-97624-714-3
100 pages at 8.95 retail
December 2004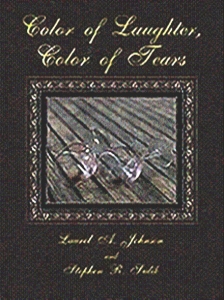 Available through Winterwolf Publishing, Amazon,
or order through your nearest library or book store
www.winterwolfpublishing.com

This book of poetry is my latest project. Co-author Stephen R. Sulik suggested the collaboration. He believes that most problems in our world stem from a scarcity of love in all its forms. Who should know more about society's ills than a retired police officer? I firmly believe that love, friendship, and the nurturing of family are necessities if we are to be whole and healthy. With our shared beliefs in mind, the book was written. Our poetry reflects personal life experiences and reality as we see it. Love, death, sorrow, rage, burnout, dreams, and memories are a few of the topics you will find in our poems.
The Alley of Wishes
ISBN 1-893302-46-6
282 pages at 17.95 retail
August 2003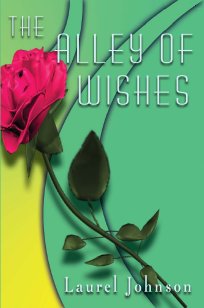 Available through Dandelion Books, Amazon,
or order through your nearest library or book store
www.dandelionbooks.net
After several incarnations, this book became a labor of love if there ever was one. You'll have to read the book to understand what I mean by that. My publisher says this book WILL be made into a movie. It would make a lovely, dark, erotic, hopeful movie so I hope it happens and they let me choose the actor for Beck Sanow's part.
Beck Sanow is a haunted man who believes his experiences along the Front in WWI have ruined him as a human being.
Chain smoking cigarettes and drinking himself to sleep are his reality, until he meets Cerise L'Oiseau in Paris.
Beck is inexperienced where females are concerned.
Cerise provokes desires in him he can't express or manage.
He thinks of her as a wounded songbird, dreams of getting married, imagines the mysteries of making love and having babies with a much beloved woman.
Beck is a man who loves once and only once.
Cerise is a woman hungry for tenderness and devotion.
She finds all that and more in Beck.
This is not a genre romance novel. Don't say I didn't warn you.
The Grass Dance
ISBN 1-58851-445-5
106 pages at 12.95 retail
December 2001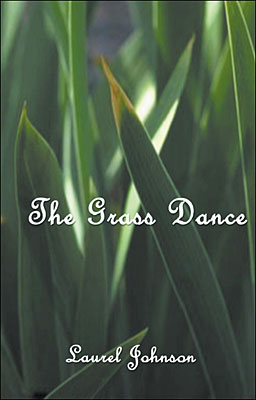 Available through PublishAmerica, Amazon
or order through your nearest library or book store
www.publishamerica.com
My first book was a memoir of sorts, but reader feedback indicates that my mother, grandparents, and an amazing man named
Indian John brought this book to life.
Locations in Jackson County, Kentucky and Marshall County, Kansas
feature prominently in this non fiction story.
Every life is a mixture of sorrows and joys.
My life certainly has been, but along the way I had the love and support of many wonderful people.
Remembering and appreciating my blessings is what
this book is all about.
MY LINKS

www.mindsightseries.com
is the only writers' board I frequent, ever. I don't have time to schmooze online so when I do, it has to be time well spent. I've learned so much about writing-related subjects from the writers at Mindsight. Their collective experience is invaluable.
Writer C.E. Winterland owns and maintains Mindsight and also provided me with these web pages. Thanks, C.E.!!
www.midwestbookreview.com
I started reviewing for Midwest Book Review in 2001 and chose it specifically because of its excellent reputation. Founded in 1976 as a hard copy review, it moved into the computer age several years ago. Jim Cox, editor-in-chief, has designated me a
Senior Reviewer. My reviews and interviews can be found under a specialty bookshelf, MBR Bookwatch.
www.new-works.org
My official position at New Works Review is Review Editor.
NWR is a quarterly online magazine featuring poetry, prose, art, and photography submitted from around the world. Webmeister and general mover and shaker, Tim Healy, does a beautiful job of creating web pages for featured writers, artists, and contributors.
Poet Charles Fishman is Poetry Editor.
This site is excellent in every way.
www.shadowpoetry.com
I'm a submitting staff reviewer to Shadow Poetry's
Quill Quarterly Review Magazine.
Editor Marie Summers produces and distributes this hard copy review with the assistance of her husband, James. Contents include poetry of all styles, short stories, commentaries, and regular columns.
Quill is a well-presented magazine with a large subscription base. Advertising rates and subscription costs are quite reasonable so check this one out.
www.pedestalmagazine.com
I'm an occasional submitting reviewer for The Pedestal Magazine.
This is an award winning online magazine, produced by
John Amen. Amen is a writer, poet, musician, and artist well known on both coasts. The art, poetry, and prose featured on this stylish website are exceptional.